Pour le lancement de « Duel au soleil » et de « La Montagne », Manuel Marsol, talentueux auteur-illustrateur, nous entraîne dans un univers onirique, au travers d'une exposition à la galerie Michel Lagarde, du 23 mai au 27 juillet 2018 – 13, rue Bouchardon (Paris 10ème).
Manuel Marsol est né à Madrid en 1984. Diplômé d'une licence en publicité et communication audiovisuelle, il a travaillé, entre 2009 et 2012, comme créatif en publicité. En 2012, il décide de changer de cap, pour se consacrer à sa passion le dessin. Il suit alors un cursus d'Illustration pour la jeunesse à l'école EINA, à Barcelone. En 2014, il est sélectionné pour exposer ses travaux à la Foire de Bologne. Ses albums pour la jeunesse ont été de nombreuses fois récompensés et il a remporté le 8ème Prix international de l'illustration décerné par la foire de Bologne en 2017, pour son travail sur « La Montagne ».
Le jury responsable du choix du lauréat a justifié son choix de la manière suivante : "Highly original and displaying excellent technique, the artist steps outside the mainstream to speak with an independent voice – an extremely rare quality. Using strongly symbolic language, the author presents striking images, whetting the reader's curiosity to discover the rest of the story and what happens next. His strongly narrative yet at the same time, personal style, laced with irony and poetry, avails itself of a range of techniques, a versatility that combines an essentially pictorial quality with highly distinctive graphic ability".
L'exposition présente les illustrations de deux albums : « La montagne » éditions les Fourmis Rouges et « Duel au Soleil » éditions l'Agrume.
Manuel Marsol travaille de façon traditionnelle. Il réalise ses illustrations sur bois et utilise, entre autres, la gouache, la peinture acrylique et l'encre.
Pour en savoir plus sur Manuel Marsol, n'hésitez pas à visiter son site perso et sa page Facebook.
Portrait de Manuel Marsol – Crédit photo : duplouy.net
Affiche de l'exposition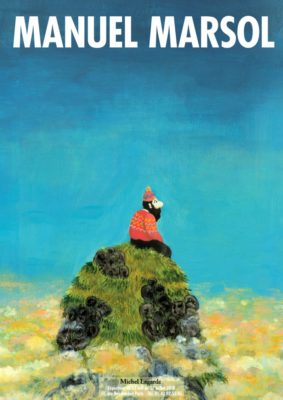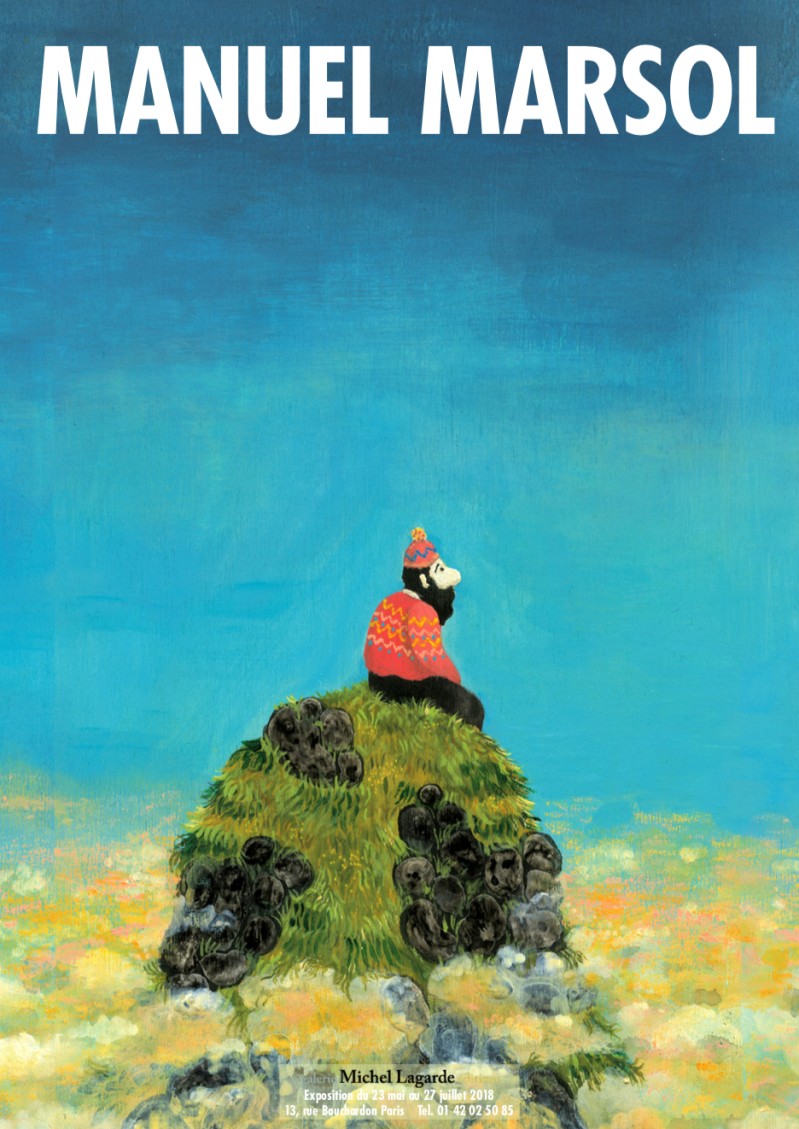 Quelques illustrations de  « La Montagne » :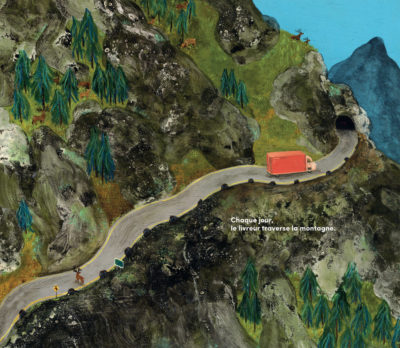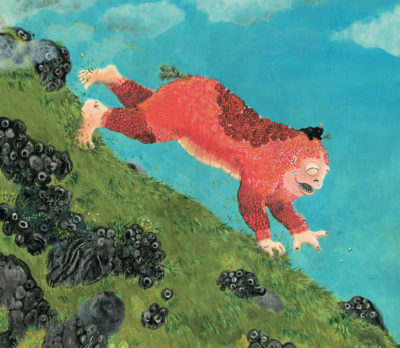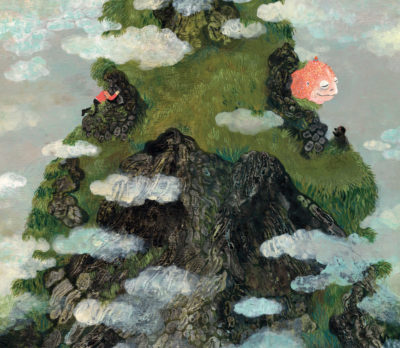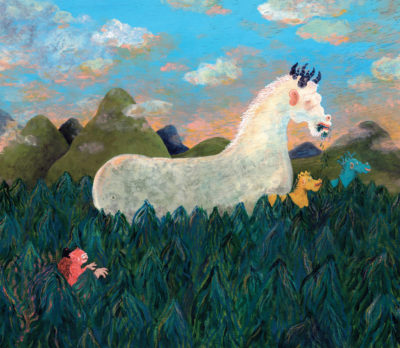 Quelques illustrations de  « Duel au soleil » :